Welcome To
Bhashyam Blooms
Bhashyam Blooms Patancheru, offers education from Nursery to VIII standard and follows CBSE pattern of education. It provides learning environment comprises the physical, social, and pedagogical context in which learning occurs.
An innovative environment supports strengths-based teaching and learning.It offers students and teachers flexibility, ubiquity and connectedness. The emphasis is on the overall development of the Student ready to face the global challenges while holding on firmly to the traditional Indian values.
Read more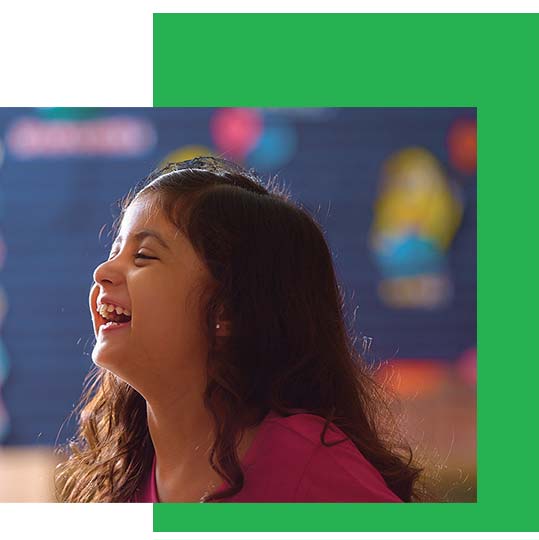 years of education experience
Overview
Few facilites that we provide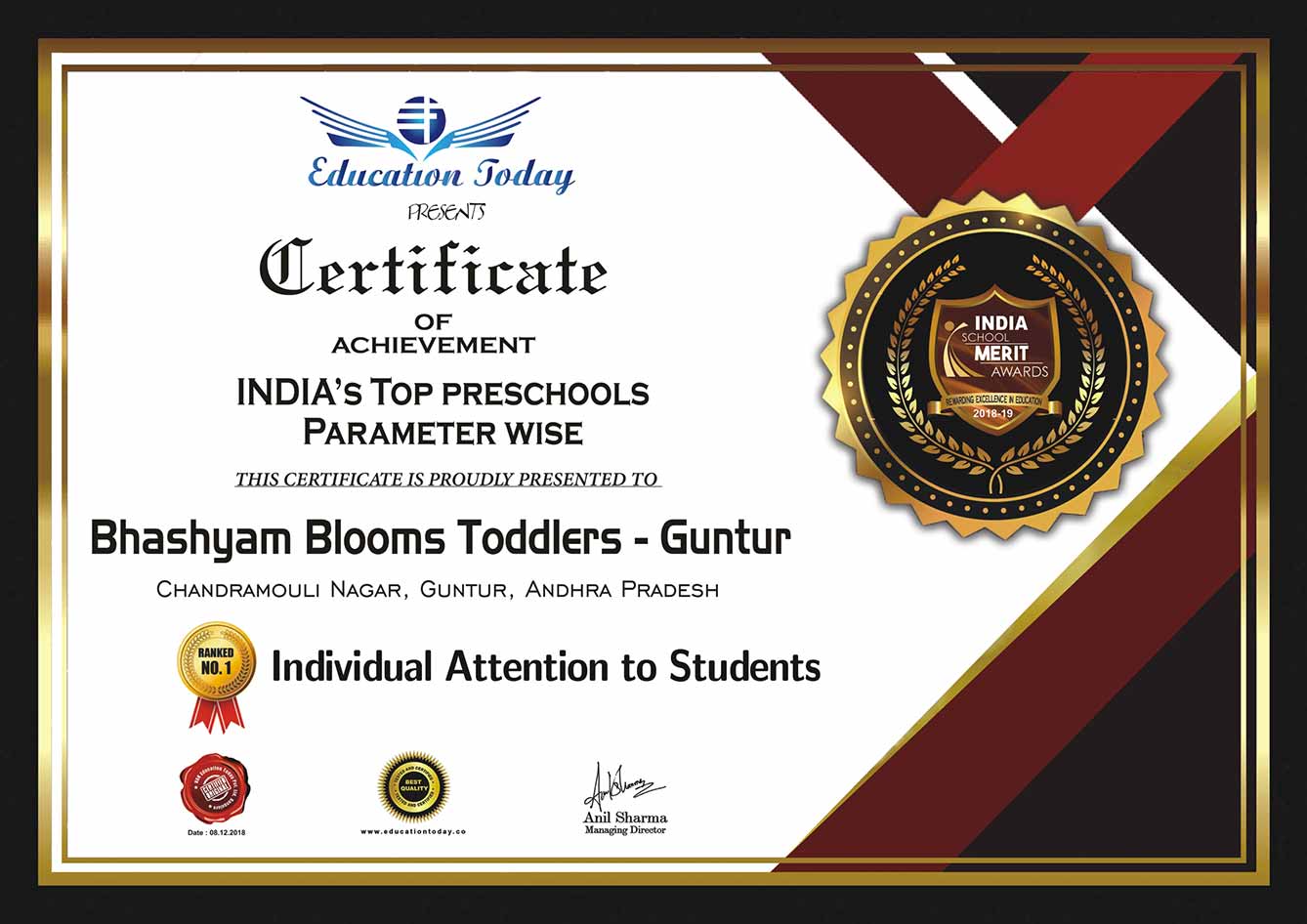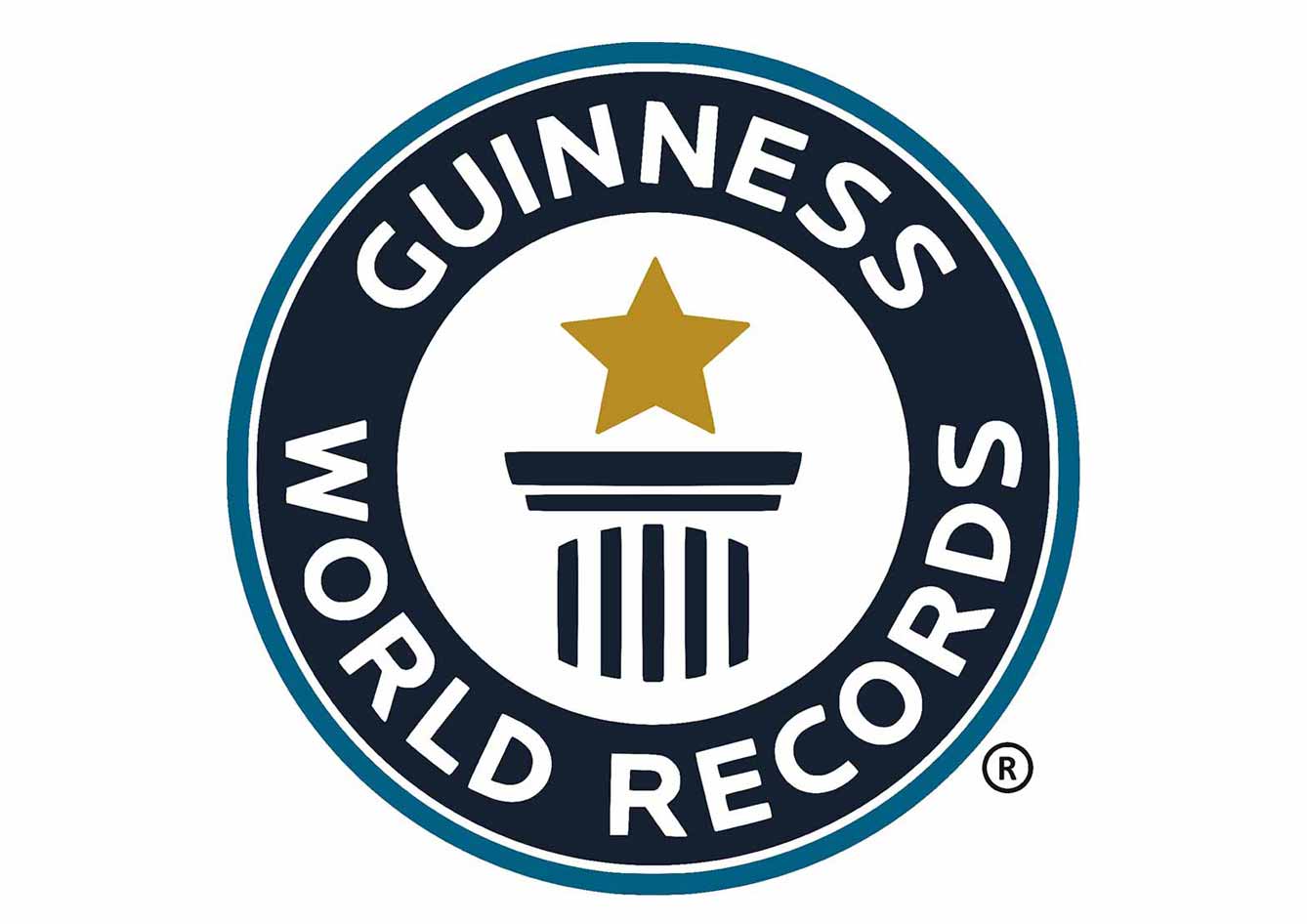 We are elated to share that Bhashyam Blooms is the proud recipient of these prestigious award.
View All Awards
Bhashyam Blooms has provided a safe and comfortable environment for our children to learn and develop. The teachers understand their students and encourage them to participate in all activities and competitions.The most amazing part for us is the principal and staff for their efforts towards children development.
A.Rakesh Kumar
The Principal, Teachers and administrative staff are friendly, caring. The school meets the Standards and help the students in their right direction of career path. The staff is well qualified and makes every effort to keep posted on child's progress and behavior which is ensuring to build the trust in them. Our son enjoys learning and the activities that are incorporated in his routine Schedule.
Praveen Busa
All the required facilities are provided to children and excellent education is being given to them. We are impressed with school's commitment in encouraging students to participate in curricular and co-curricular activities. I am very happy for being a parent of Bhashyam Blooms and want to acknowledge that both kids at Bhashyam Blooms are doing excellent work.
G.Navya
Bhashyam Blooms has well planned curriculum which is completely activity based. My son is very interested to go school as he has enthusiasm towards activities. The school has organized different activities like JAM, Human Calculator and so many. The school has well equipped science lab, computer lab, Library with good number of books and smart classes.
Nazir Ahmed
The school concentrates on the overall development of the child rather than purely on academics. The school built confidence of my child at a very early age. We are very happy and satisfied about our child unbundling her hidden talents . Glad to see my child developing into an all-rounder.I thank the staff and school for everything they have done not only for Agratha but for every tiny sprout.
A. Gouthami Reddy